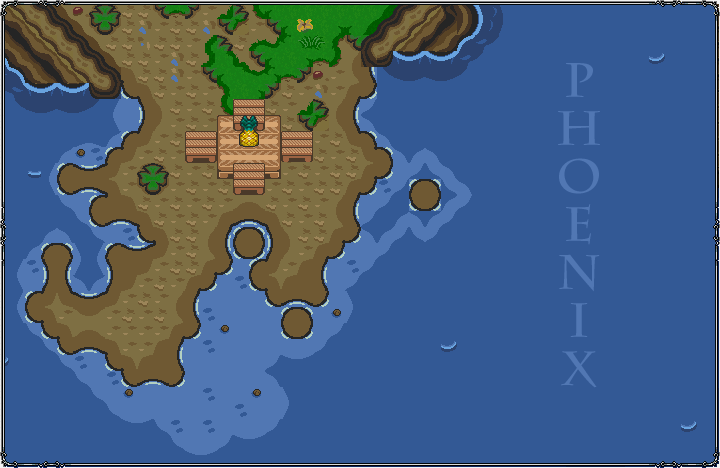 Phoenix Beta
[HR][/HR]
The time has come! We are going to be opening Phoenix, on September 22nd for beta testing! We've spent 3 years working on it and, to be honest, have only a little to show for it! I've got to admit, I fully anticipate this being pretty underwhelming considering the time we've taken. Regardless, we've been working very hard.
So, what?
Yeah. I suppose that's fair. As mentioned above, we've been working on Phoenix for about 3 years. We've got a lot of content, but for the sake of testing and letting players get used to our map we are going to be releasing Phoenix in chunks. What that means is that you're only going to be exposed to only some of the total content.
So, you're doing like chapter releases?
If you asked that question, then you are very prudent. The answer is yes. Our map is so big in order to develop it properly we have to focus on one area at a time. This should also prove beneficial to the player as they won't be expected to traverse the whole map aimlessly trying to find things that aren't yet implemented. That being said, you will be physically restricted by Phoenix from traveling anywhere outside the Beta Testing Boundaries.
So, here is what you can expect:
Chapter 1: The town of Vale and the Klickitat Plateau (RELEASE DATE: Sept. 22nd 2013)
Chapter 2: The kingdom of Artareo and Harbor town (RELEASE DATE: TBA)
Chapter 3: The kingdom of Cloudrest and the Autumn Forest (RELEASE DATE: TBA)
Chapter 4: The kingdom of Montefort (RELEASE DATE: TBA)
Yeah, but what can I find now?
Great question. Chapter 1 will allow the player to roam around the main administrative town of Vale and the surrounding areas, and the quirky, classic Klickitat Plateau town. What will be available? Well:
A new Q menu
A fresh and easy tailoring system
2 dungeons complete with story lines
Two side quests
Berry picking, and fishing jobs
Achievements
A plethora of hats, old and new
A 2v2 minigame: Antagonism
A safari style hunting game
A easy to use spar system
and more!
We fully expect for there to be LOTS of bugs, but remember this is why we are having you play! So, we'd like to have you post the bugs you find here: http://forums.graal.in/forums/showthread.php?7563-Bugs-and-Fixes&p=105358#post105358
Well, that's it. I'd like to thank everyone who has helped out so far, those who have been patient, kind and supportive. We've had a lot of fun making it and I hope you all have fun!